Happy Fall YPAC Dance, Tumbling, Music, and Theater Families! The members of the YPAC team are all settling into their classes and have loved getting to know every single child who walks through our doors. It's one of our greatest joys here at YPAC to learn what makes each child unique and help them grow in not only the arts but also as incredible human beings! Our Dance Teacher Training Experience students are gaining confidence as the next generation of leaders and we've seen our students' confidence growing, too. There is always a transition time where especially our newest and youngest dancers struggle with being away from their caregivers. Thank you for being consistent with bringing them to class and trusting us to help them adjust. We've seen so many little ones go from tears at drop off to walking in with confidence. We are so proud of them, and you!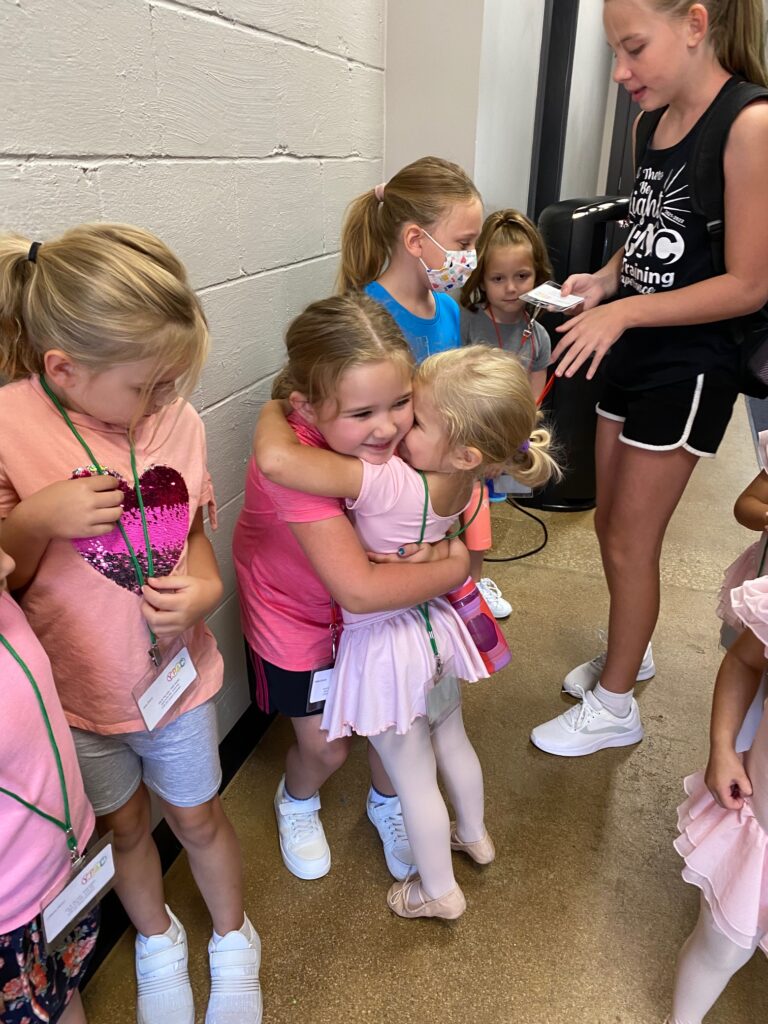 September wrap-up – Be on the lookout for how much YPAC collected for the Food Pantry in September. Thank you to all who brought items to support our community. Kendall County Food Pantry helps so many families in the area and we are proud to make a collective donation. We are working on selecting our winners and getting the prizes out for Emily's YPAC Birthday Giveaway! Can you believe YPAC just turned 9? Hometown Days was a ton of fun! Our Gig Out & Grow students and Madagascar cast had an opportunity to perform for the community and did an amazing job. Magical Moments powered by YPAC was also a success! It's so fun to see kids faces light up when they get to meet some of their favorite characters. Thank you to the families who joined us for the Homecoming Parade! We love to be part of the Yorkville community. Go Foxes!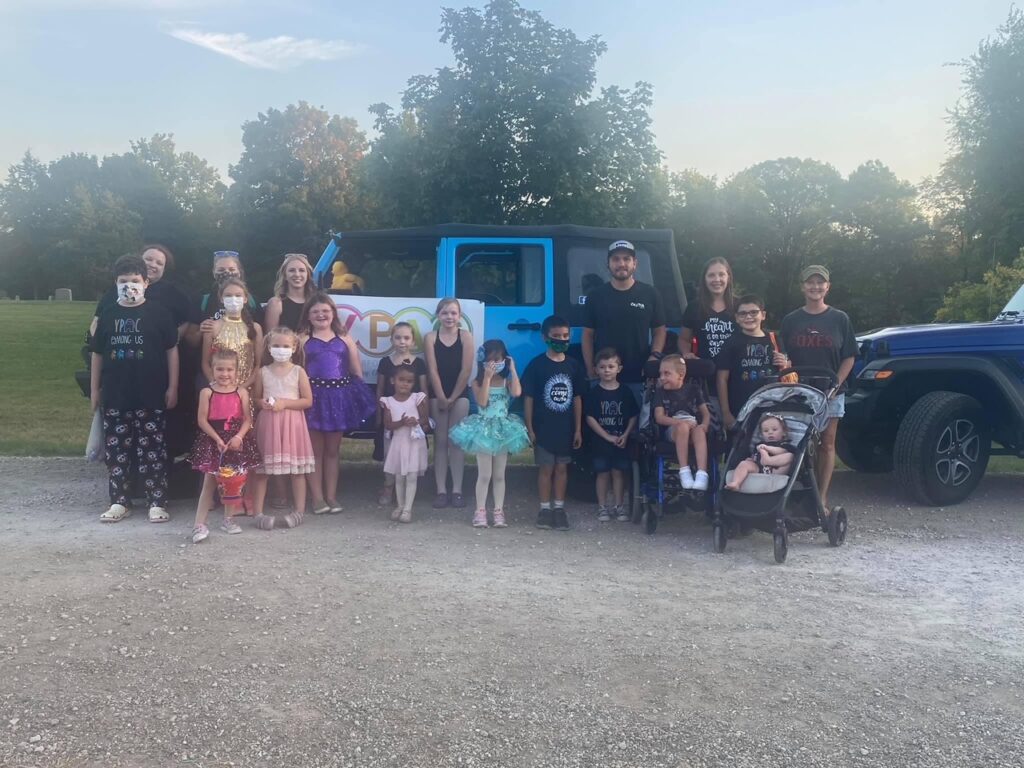 There is so much going on internally at YPAC! In October, each instructor is teaching a new skill to their students. They will be taking a video to show the start of their journey in developing these specific skills. The students will then showcase their progress at Parent Appreciation Week (November 15-20, 2021, save the date!) when you have an opportunity to step into the classroom and get a glimpse into their classes. This is a fun way to see our curriculum in action. If you haven't already visited Yorkville's Scarecrow Walk at Riverfront Park (131 E Hydraulic Ave), take your family for a fun and free outdoor outing to see all the scarecrows local businesses and groups have put together. We would LOVE to see a picture of your family with the YPAC scarecrow. If you post it on social media, please be sure to tag us! We are planning some super exciting things for this year's annual Biz Boo event (October 23!). Be sure to visit our newest location, Fox River's Edge Theater directly across the street from YPAC Downtown for a performance by the Sunshine Singers at 10:30 am, then a GLOW balloon drop and dance party at 11:00 am. Gig Out & Grow will be performing at the Law Office from 12:00 pm – 3:00 pm, and we will have both candy and non-food treats at our Downtown Location.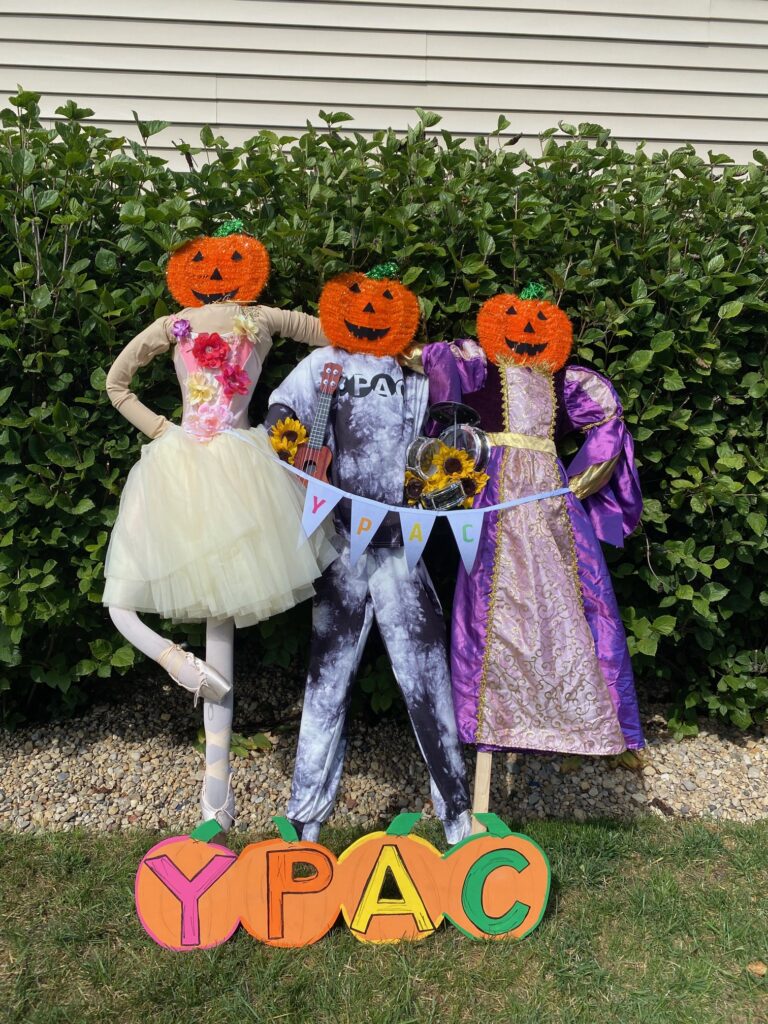 Our music students are starting to work on their songs for the Holiday Music Showcase (save the date for December 11). Theater students are working on their Winter Theater Showcase material (save the date for December 13-17). Dance and tumbling students have the class routines down so there's more time for learning and our Graded Technique students are working hard on their Nutcracker choreography (save the date for December 5).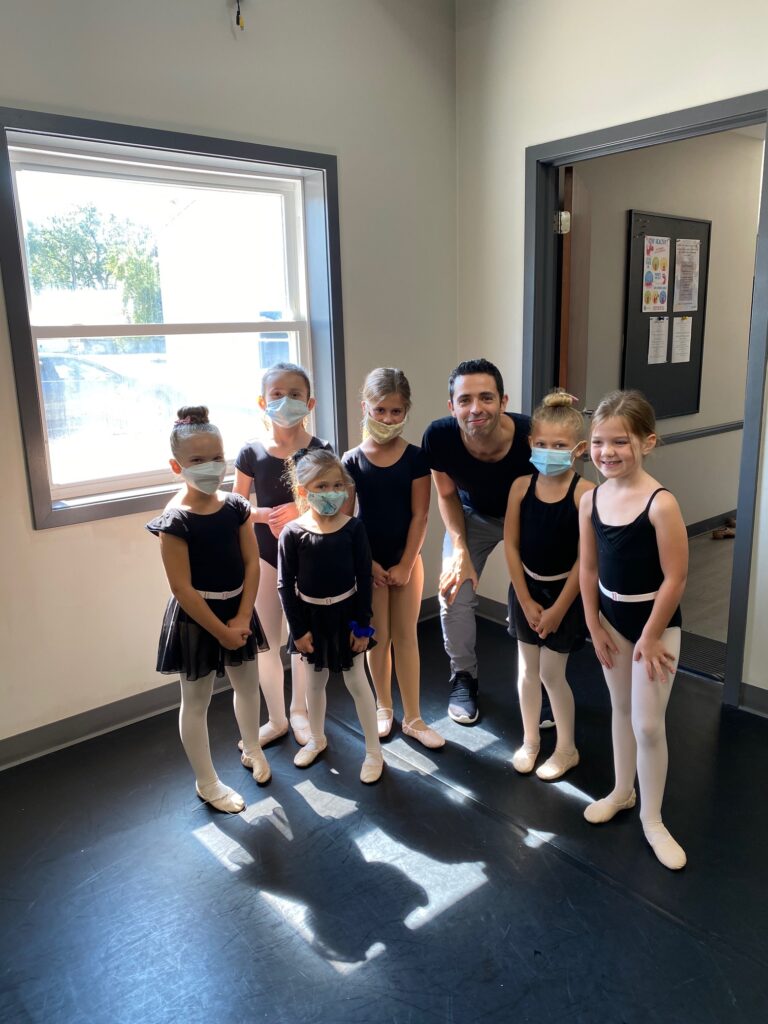 As a reminder, there are no classes from October 8 – October 14 for YPAC's intersessional break. Enjoy your time off to recharge, be with the family, and enjoy the cooler and crisp fall air.
The best compliment we can receive is when you refer a friend to us. We have made it even easier to refer a friend via text through our website ypacarts.com. View the website on your mobile phone and click the "share" button. As a thank you, both you and your friend will receive a $25 tuition credit if they sign up for classes.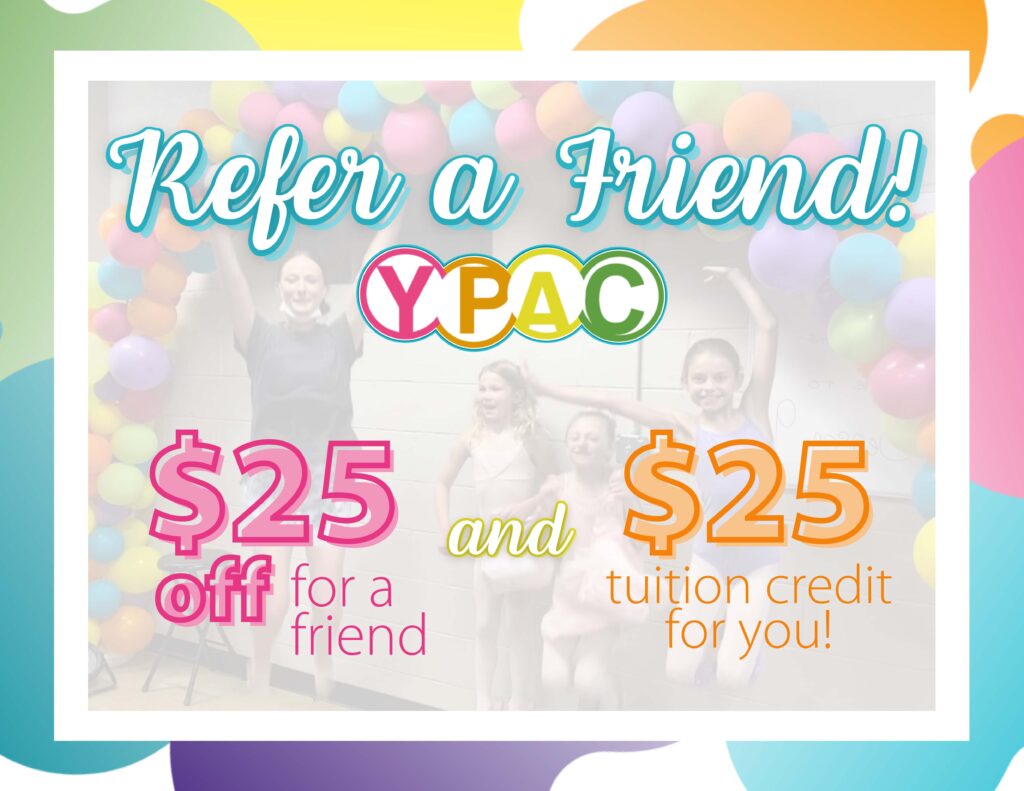 Thank you to everyone for partnering with us! I hope to elevate everyone's experience this year. If you could please take a few minutes to fill out the survey sent on 10/6/21, it will help our team provide the best service and experience to you as possible. ~Bridget Unger, Director of Operations