A VARIETY OF CLASSES FOR A VARIETY OF AGES
Discover the magic of movement at YPAC! From toddlers to age 18, we offer engaging dance, tumbling, and cheer classes. Our experienced instructors foster confidence and creativity in a fun, supportive environment. Join us to leap, tumble, and cheer your way to success!
THE CHEER AND TUMBLING PROGRAM IS BACK!
AGES 0 – 5
Start your child off with age appropriate classes that help them begin to learn socialization, movement, and more!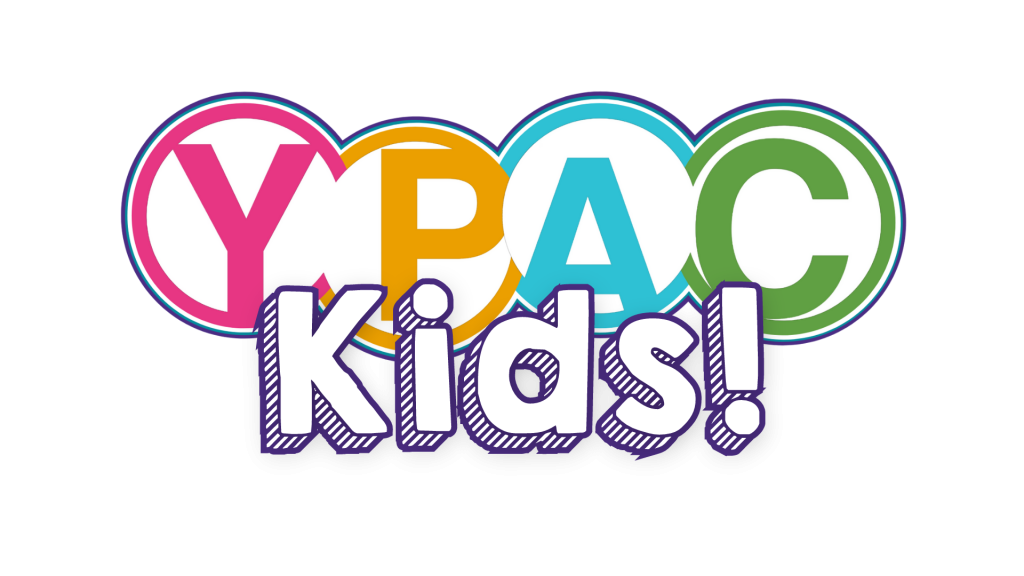 AGES 5 – 7
Classes designed to not only help build a foundation for dance, but also help build your child's confidence!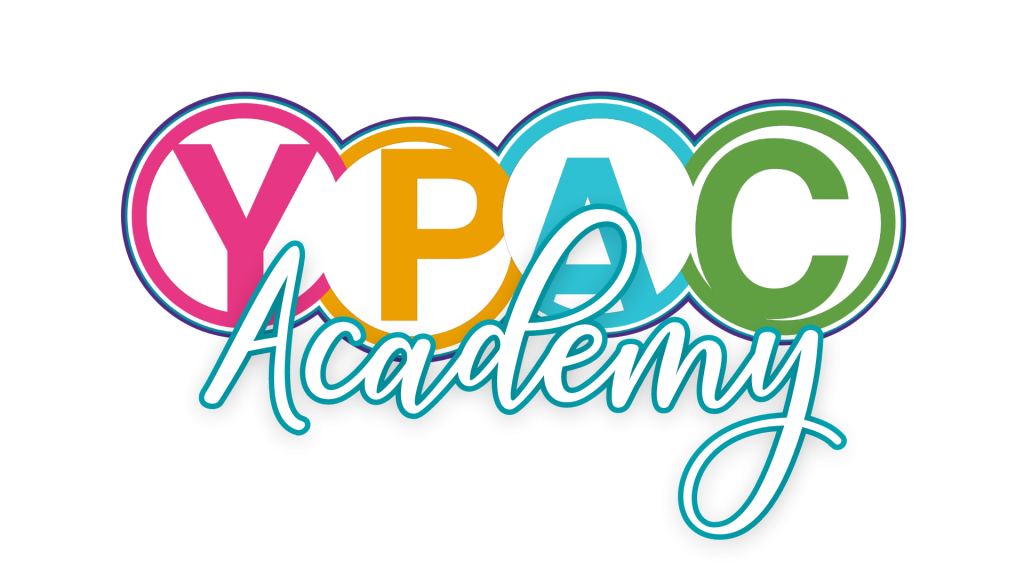 AGES 8+
Whether the student is just beginning dance or already has a background in dance, our classes help students grow! 
"We love our YPAC teachers! My daughter absolutely loves going to the Teeny Toes and Tumble Class! She was a little shy at first and they made her feel so welcomed and even held her while dancing when she was upset. Thank you for all you do!".
Preschool Performers is an engaging and creative program designed to introduce young children, aged 3 to 5 years, to the exciting worlds of dance, theatre, and music. This dynamic class provides a nurturing and supportive environment for budding artists to explore their creativity, develop self-expression, and cultivate a love for the performing arts. Through a combination of fun-filled activities, imaginative play, and age-appropriate exercises, children will embark on a journey of self-discovery while laying the foundation for future artistic endeavors.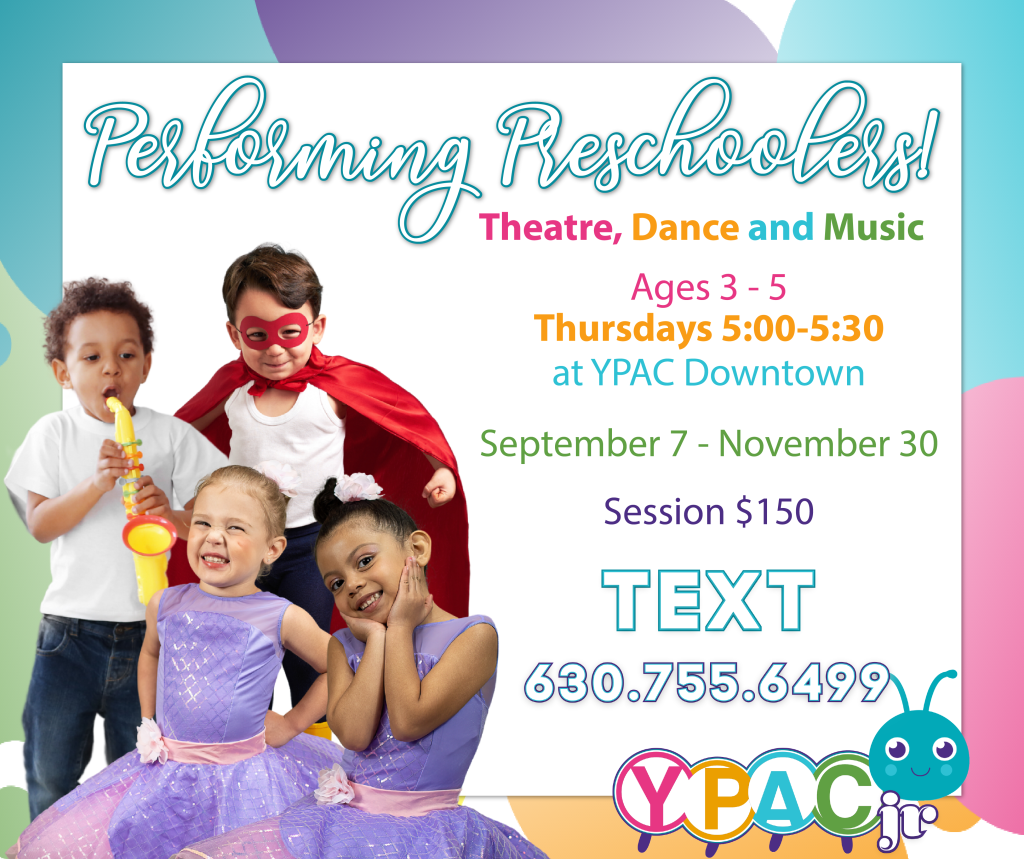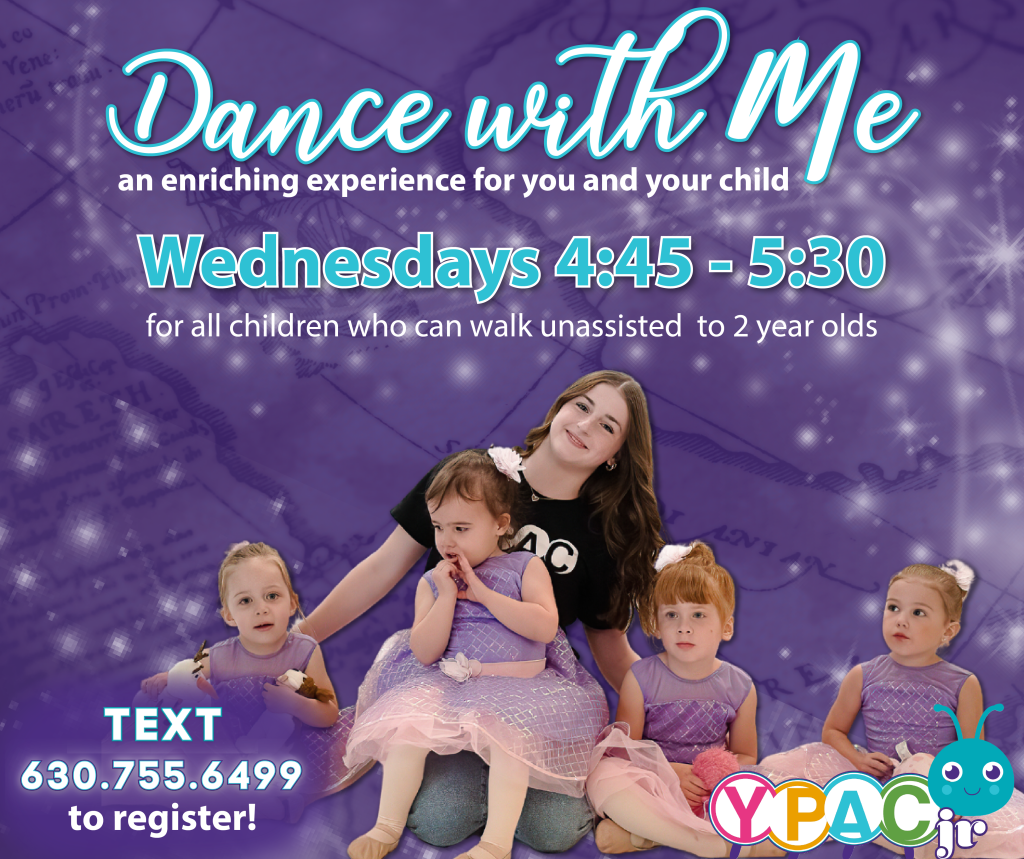 For parents/caregivers and their child (from walking to age 2). A program that kickstarts your child's love for music, movement, and friends! 
Love of Music:
We spark a lifelong passion for music through catchy tunes and joyful moments.
 Stronger Skills:
 Watch your child develop gross motor skills while having fun with engaging activities.
First Friends:
Our warm environment lets them form their earliest friendships.
Benefits:
Social Growth:
Safe space for socializing, supporting their development.
Enhanced Learning:
Music enhances cognitive skills, making learning exciting.
Community Time:
Quality moments shared in our supportive community.
My daughter is already saying "I can't wait for next year!" She had so much fun participating. Thanks for giving them this opportunity.
#mypacisypac...It's yours!
share why ypac is yours. refer a friend here!
PROGRAMS - PERFORMING GROUPS - PERFORMANCES