Showtime: 2:00pm
Dancing Santas & Conservatory Tap Run Through 11:30am
Music Students Soundcheck: 12:00pm
Theater Students Soundcheck/Run Through: 12:30pm
Dance Students: Report Times As Follows
 Collective & Teaching Assistants: 11:30am
Tumble Kids, Tumbling Academy, Hip Hop CREW, Tap Academy, Ballet Academy, Dance Team for Teens: 1:00pm
All Hip & Flip Kids, Tippy Toes, Tap Jr, Tutus & Tumble, Jazz/Lyrical Academy: 1:10pm
Teeny Toes, Hip & Flip Boys, Hip Hop Academy, Jazz & Jump Kids: 1:20pm
All Combo Kids, Ballet Kids, Musical Theater Dance: 1:30pm
Location: Community Commons 
24035 W Riverwalk Ct., Plainfield, IL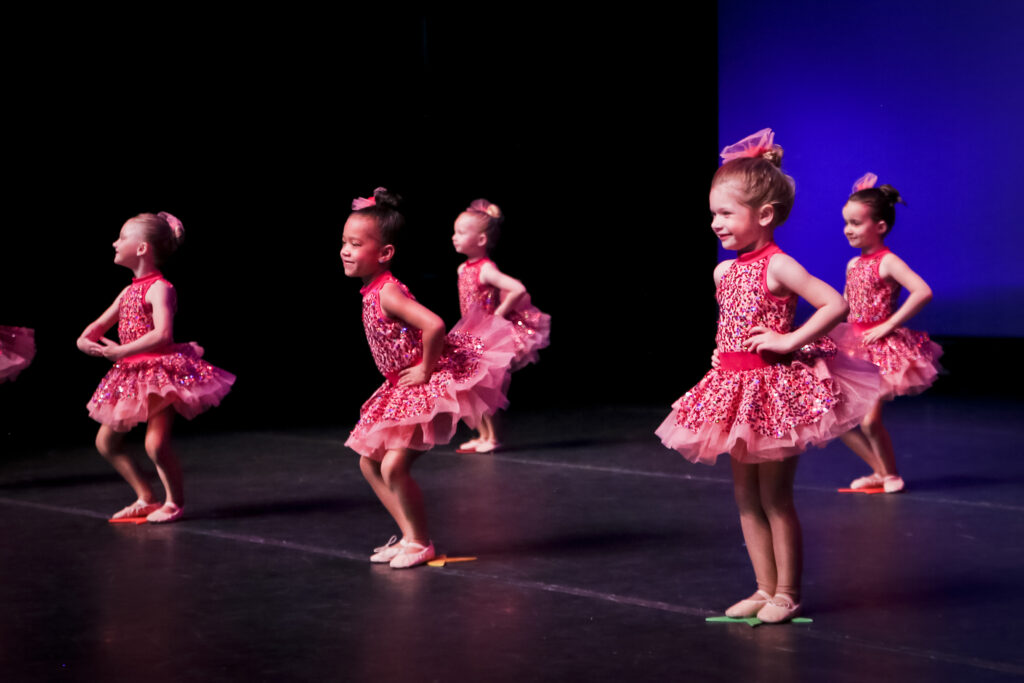 Drop Off & Pick Up Procedures. VERY IMPORTANT PLEASE READ.
DROP OFF: 
Since there will be winter weather in full swing please use the MAIN ENTRANCE doors to enter the building (not the orange student drop off). Check-in will be to the right when you walk in (look for the pink flag). 
We will use the KidCheck program to safely check-in and out each student so be sure to bring your key-tag for a quicker and easier check-in process. If you have not yet gotten your key-tag, see a host at any of our locations to be issued one. 
Please arrive at your above assigned check-in block on time to keep things running smoothly. 
Please remember to be patient as we prioritize safety and a positive experience for each child throughout the day. 
If you have questions or need assistance, see a staff or volunteer in a YPAC shirt!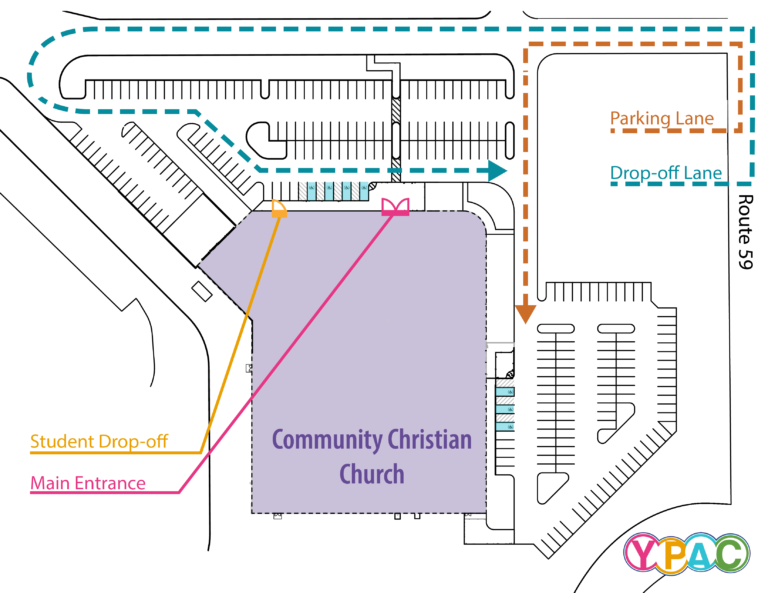 PICK UP:
We will have 2 Check-out Stations and both will utilize KidCheck for a safe and secure checkout. In order to avoid a backup, please send 1 parent to check in with your key-tag to quickly scan out your child. 
Check Out A will be in the auditorium to the left of the stage (off stage right). You will see a purple check out sign! 
Check Out A Group includes: all students in the 2nd half of the show.
 All Music Students
Dancers from Jazz/Lyrical Academy, Hip & Flip Boys, Hip Hop Academy, Jazz & Jump Kids, Combo Kids, Musical Theater Academy, Ballet Kids, & Dance Team for Teens
Check Out B will be in the foyer to the left of the front desk at the double doors. You will see the teal check out sign!
Check Out B Group includes: all students in the 1st half of the show.
All Theater Students
Dancers from Tumble Kids, Academy Tumblers, Hip Hop CREW, Teeny Toes, Tap Jr, Hip & Flip Kids, Tippy Toes, Tap Academy, Tutus & Tumble, & Ballet Academy.
All Teacher Training Experience Students and Dancing Santa's will be checked out in the auditorium after they have assisted with checking out all other students.