Hair Styles: 
For Ballet, Lyrical, Jazz, and Tap: this will be a ballet bun at the crown of the head. This is the top of the head where the hair parts back and to the sides. The video to the side will show you how to do a LOW ballet bun. It is the same concept, just at the crown of the head. 
For Hip Hop: High Ponytail.
For Tumbling: Double French Braids. 
For Music and Theater: Please refer to any notes from your directors. Please keep hair out of the face for performances. Students are welcome (and encouraged) to wear festive hats or headbands. 
These make-up guidelines apply to all performer as the stage lights are very bright and can wash out faces. 
Make Up: Each dancer should where a little powder or foundation to match their skin tone and a little blush on the apples of their cheeks. They should also where a neutral tone eye shadow, pink lipstick and a little mascara (depending on the age and if your child can handle mascara). We want the kids to look natural and feel confident, but not get washed out under the stage lights!
Boys: can wear a little blush on their cheeks and some chapstick.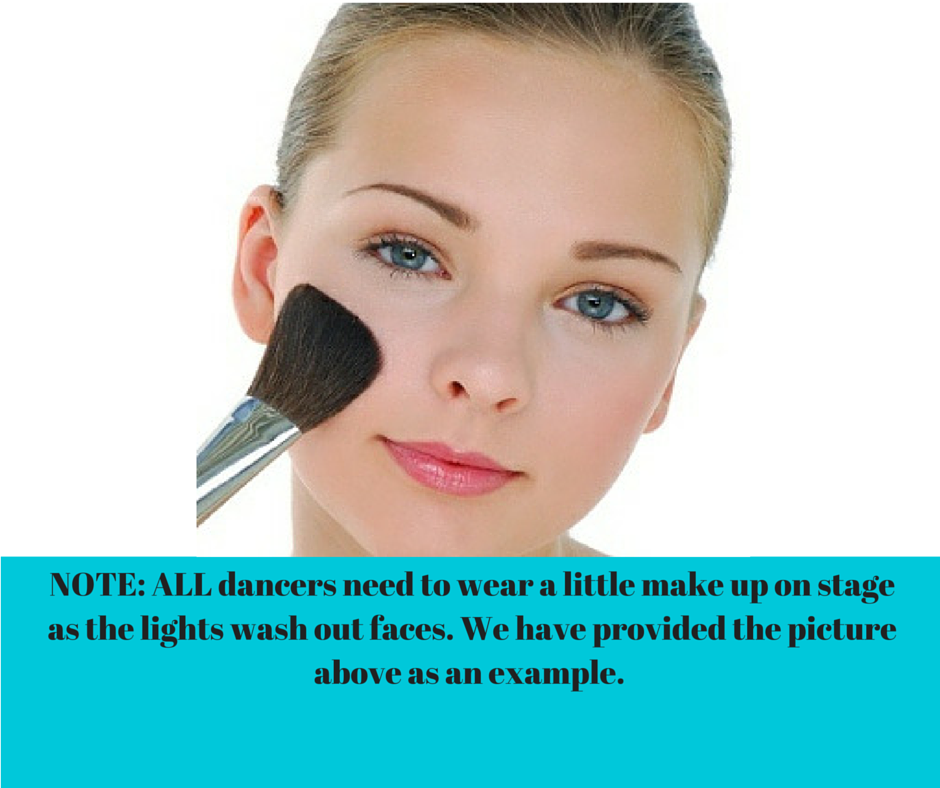 Please Note: Dancers of darker skin tones, may prefer to wear the color of tights closest to their skin color, versus the traditional ballet pink for ballet, and caramel for jazz, lyrical, tap, & hip hop. You can view the color options and purchase tights via the link below. You can contact [email protected] for questions. Dancers wearing a leotard or tank dress (with the exception of tumblers) do nee do purchase and wear tights and the designated shoes as indicated by the dress code. 
Dancers should wear their class dress code with their YPAC-issued T-Shirt over top. 
Tumblers do not need to where tights. Those in Jazz, Tap or Lyrical should wear black leggings with their t-shirt. (Note they may still want to wear their leotard underneath for comfort and modest when performing.
Hip Hop should wear black pants, leggings, or flexible jeans with white sneakers and their YPAC-issued shirt.
All Theater and Music students should wear black pants and black shoes with their YPAC-issued shirt. Theater and Music students are welcome (and encouraged) to wear festive hats or headbands.